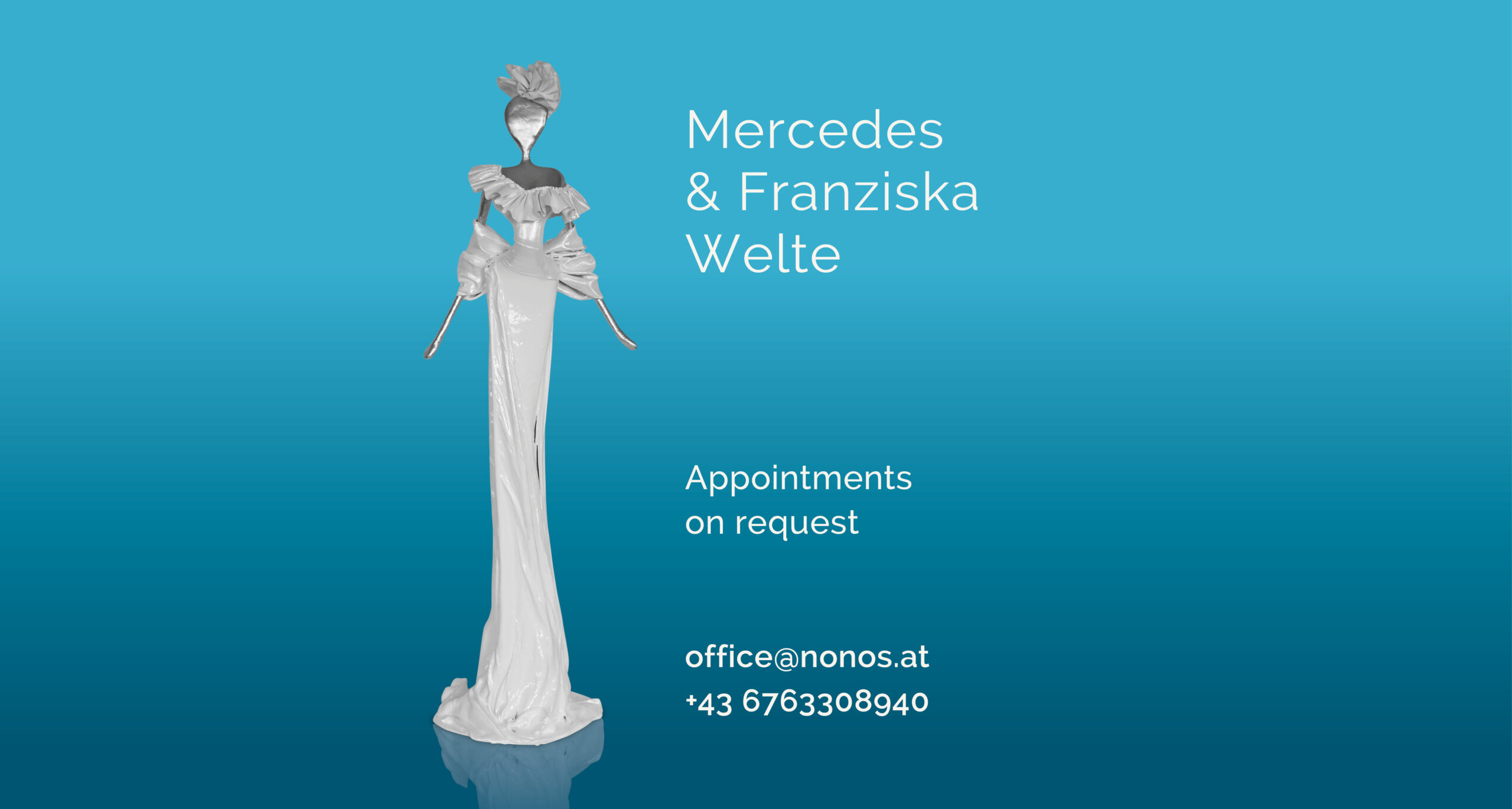 Mercedes & Franziska Welte
the genesis of NONOS
Franziska and Mercedes, create an unmistakable style with NONOS.
Their female sculptures are as unique as they are extravagant, combining absolute joie de vivre with aesthetic eroticism, dynamic dance and pure sensuality. The result is a filigree yet powerful ensemble of colour, form and movement. The name NONOS was a well-kept secret from the beginning and has remained a mystery to this day. The interplay of movement and colour makes the figures appear alive and animated, so that each sculpture bears its own signature.
Besides their female sculptures, the sisters also work very actively on abstract wall objects and paintings. Their artistic repertoire is very diverse.
The artists specialise in modern and lightweight materials such as carbon and fibreglass, as well as bronze.
2022, the sisters will be represented at the Venice Biennale in the Giardini Marinaressa with a large bronze sculpture.